Call Process Update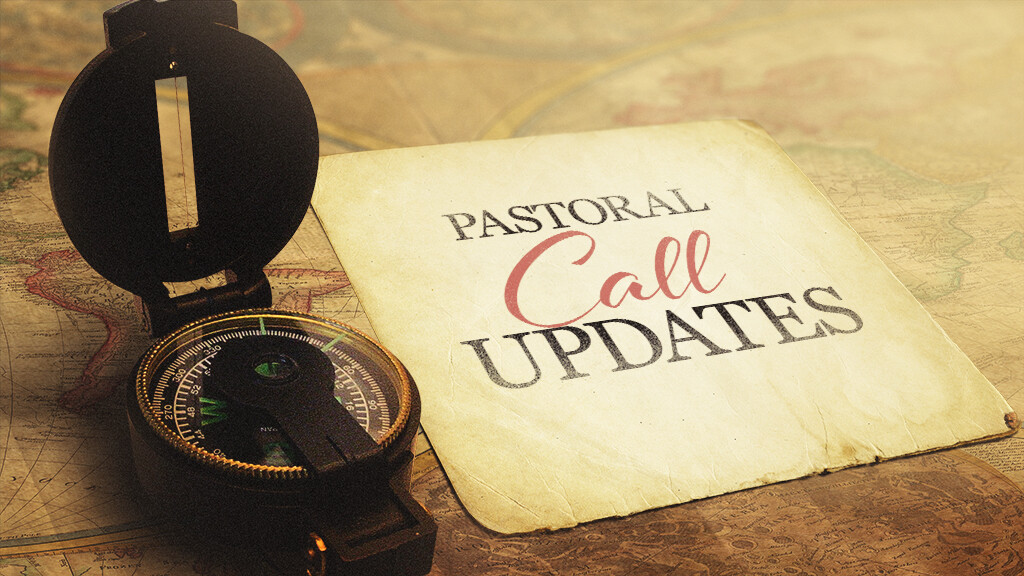 The informational meeting With Pres Maier and Rev Walther went well.
Rev Walther meet with the Elders to distribute and explain the Congregational inventory binder (self-study binder). This binder will be populated with information provided to the Board of Elders, the congregation's leadership, the ministries, the Business Manager, and the Treasurer. Once completed, this binder will be given to the Synod and used as a tool to search for candidates for our call.
The Elders are meeting to process data from the attendance surveys. Once accumulated, this data will be added to the Congregational inventory binder.
I have met with Pastor Dave. He will slide into Pastor Schwinger's role, with office hours 3 to 4 days a week, and still visit our shut-ins. He will write all of the Orders of Service, and he will preach 2 to 3 times a month. The Sundays that Pastor Dave is not preaching will be filled by Pastor Doroh one Sunday a month and a visiting Pastor the other. I have emailed all of the fill-in dates to Pastor Doroh, and he is working on filling those dates for us.
According to our constitution, the call process cannot begin until a special voters meeting is held and a motion is made to start the process to create a call committee. The Board of Elders and Council have decided to hold this special voters meeting after Pastor Schwieger retires.
Several members of our congregation have approached the Board of Elders regarding serving on the call committee. All of their names have been added to a list. Once The Board of Elders can formulate the call committee, they will pray and vote on the names on the list to form the call committee.
If you are interested in serving on the call committee, please contact any of the members of the Board of Elders. All names will be prayerfully considered.
Please continue to pray.
Pray for your call committee and congregation leaders.
Pray for how God might open doors for your congregation to become involved with the surrounding community.
Pray for God to prepare the way and the heart of your future pastor and his family.