The Parables of Our Lord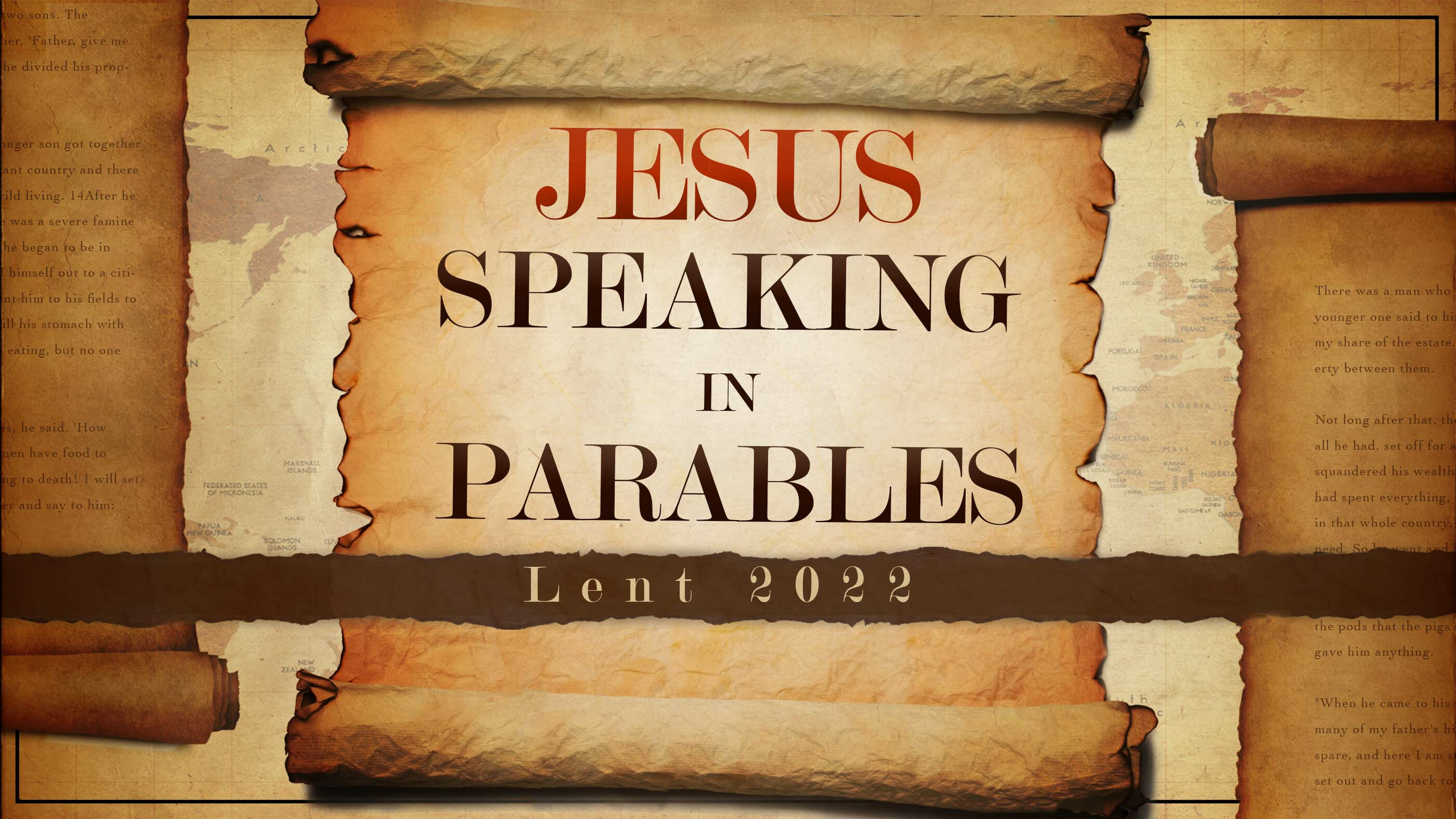 Defining a parable is not easy to understand. If a person is an unbeliever, they take offensive that only the believers would be able to understand. They might ask themselves or someone else why would God withhold valuable information from any person, believer or unbeliever?
This coming Lenten season, 2022, beginning with the first Sunday of Lent on March 6th, I will be setting a theme for the Lenten season "Jesus Speaking in Parables."
Ordinarily, a parable means a complete, imaginary story that illustrates some spiritual truth. The word parable originally signified the placing of two or more objects together for the sake of comparison. In the Gospels, parables are typically allegorical that reveal how God is beginning or instituting His heavenly reign on earth through Jesus. And that such a story disciples how people should live in view of God's reign.
The public speaking of Jesus, our Lord and Savior assumed the general characteristic of speaking in parables. All the time when Jesus spoke to the crowds, He spoke in parables. Jesus always spoke to them using a parable. This was very clear in the Synoptic Gospels, however, only one parabolic saying appears in the Gospel of John as "The Good Shepherd."
Jesus used parables to warn about God's final judgment (punishment). But accounts of God's final judgment are never portrayed as mere stories or illustrations. Theologians or interpreters must distinguish between the parables and the very real judgment they teach.
Quite often you will hear some give a brief description of a parable as, "an earthly story with a heavenly meaning." This may be partially true, but there is more to it. When Jesus interprets these stories, He explains God's real, coming judgment.
The parables are very effective because they fit very well with Jesus' style of storytelling and teaching. The Gospels do not call them parables, as though they were simply illustrations with no purpose in reality.
We want to be able to reach the unbeliever and the lost because Jesus told us to do so with the "Great Commission," when He said, Go therefore and make disciples of all nations, baptizing them in the name of the Father and of the Son and of the Holy Spirit, teaching them to observe all that I have commanded you. And behold, I am with you always, to the end of the age" (Matthew 28:19-20).
God died for all, the unbelievers and the believers when He said in the Gospel of John, "For God so loved the world, that he gave his only Son, that whoever believes in him should not perish but have eternal life (John 3:16).
My prayer for you is to enjoy and appreciate the parable theme during this Lenten season of 2022, to better equip yourself to share the "Good News."
God's Blessings to you as you develop a relationship with Jesus and learn more about His parables, that you may share the love of Christ to the lost and unbelievers so they don't look at the parables as a hidden message to them or feel excluded or left out from the parables.
Pastor Dave