Reading to prepare for Feb 12 Worship Service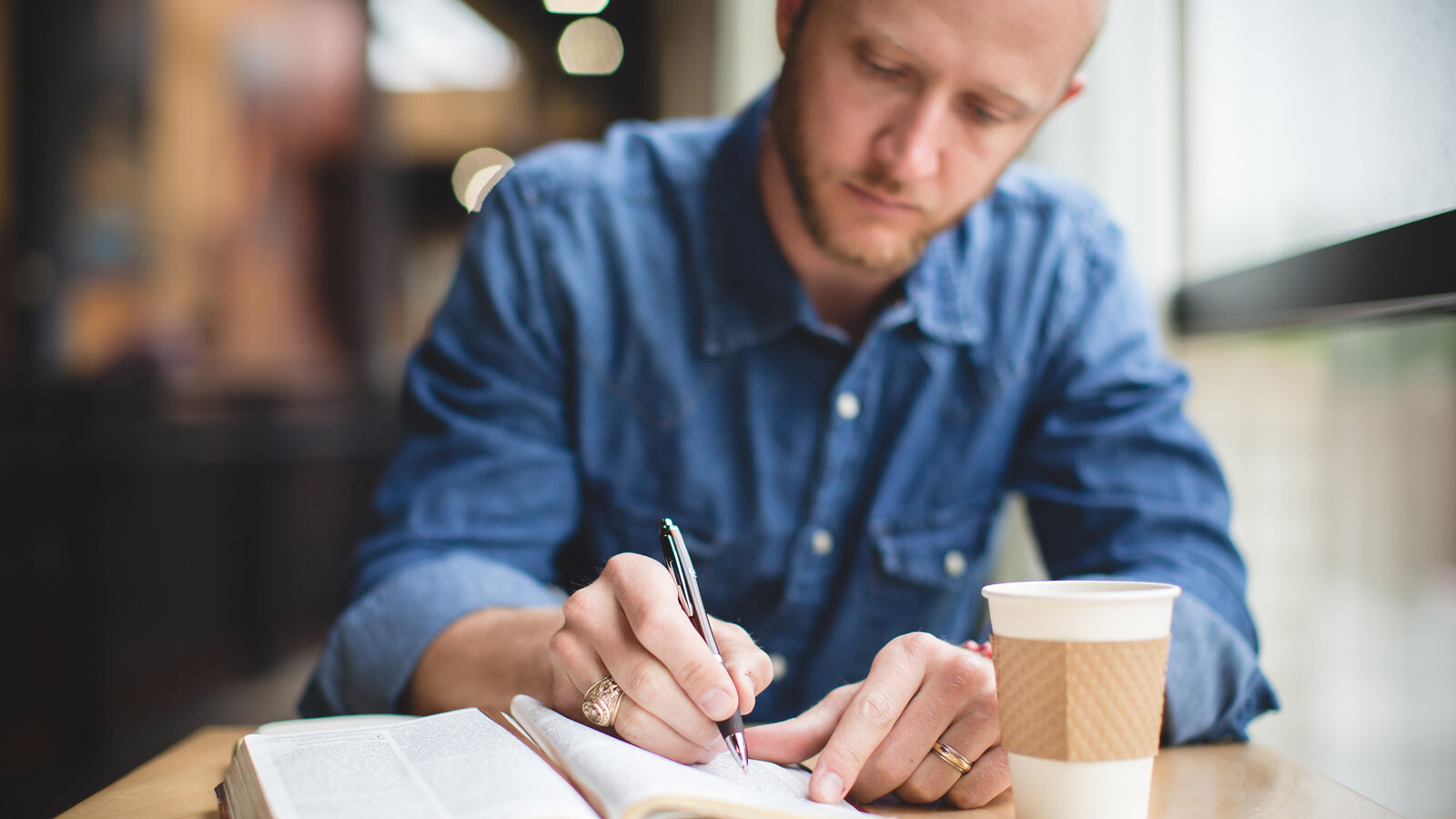 Old Testament Reading:
Deuteronomy 30:15-20
15 "See, I have set before you today life and good, death and evil. 16 If you obey the commandments of the Lord your God that I command you today, by loving the Lord your God, by walking in his ways, and by keeping his commandments and his statutes and his rules, then you shall live and multiply, and the Lord your God will bless you in the land that you are entering to take possession of it. 17 But if your heart turns away, and you will not hear, but are drawn away to worship other gods and serve them, 18 I declare to you today, that you shall surely perish. You shall not live long in the land that you are going over the Jordan to enter and possess. 19 I call heaven and earth to witness against you today, that I have set before you life and death, blessing and curse. Therefore choose life, that you and your offspring may live, 20 loving the Lord your God, obeying his voice and holding fast to him, for he is your life and length of days, that you may dwell in the land that the Lord swore to your fathers, to Abraham, to Isaac, and to Jacob, to give them."
Second Reading:
1 Corinthians 3:1-9
Divisions in the Church
3 But I, brothers, could not address you as spiritual people, but as people of the flesh, as infants in Christ. 2 I fed you with milk, not solid food, for you were not ready for it. And even now you are not yet ready, 3 for you are still of the flesh. For while there is jealousy and strife among you, are you not of the flesh and behaving only in a human way? 4 For when one says, "I follow Paul," and another, "I follow Apollos," are you not being merely human?
5 What then is Apollos? What is Paul? Servants through whom you believed, as the Lord assigned to each. 6 I planted, Apollos watered, but God gave the growth. 7 So neither he who plants nor he who waters is anything, but only God who gives the growth. 8 He who plants and he who waters are one, and each will receive his wages according to his labor. 9 For we are God's fellow workers. You are God's field, God's building.
Gospel Reading:
John 10:1-21
I Am the Good Shepherd
10 "Truly, truly, I say to you, he who does not enter the sheepfold by the door but climbs in by another way, that man is a thief and a robber. 2 But he who enters by the door is the shepherd of the sheep. 3 To him the gatekeeper opens. The sheep hear his voice, and he calls his own sheep by name and leads them out. 4 When he has brought out all his own, he goes before them, and the sheep follow him, for they know his voice. 5 A stranger they will not follow, but they will flee from him, for they do not know the voice of strangers." 6 This figure of speech Jesus used with them, but they did not understand what he was saying to them.
7 So Jesus again said to them, "Truly, truly, I say to you, I am the door of the sheep. 8 All who came before me are thieves and robbers, but the sheep did not listen to them. 9 I am the door. If anyone enters by me, he will be saved and will go in and out and find pasture. 10 The thief comes only to steal and kill and destroy. I came that they may have life and have it abundantly. 11 I am the good shepherd. The good shepherd lays down his life for the sheep. 12 He who is a hired hand and not a shepherd, who does not own the sheep, sees the wolf coming and leaves the sheep and flees, and the wolf snatches them and scatters them. 13 He flees because he is a hired hand and cares nothing for the sheep. 14 I am the good shepherd. I know my own and my own know me, 15 just as the Father knows me and I know the Father; and I lay down my life for the sheep. 16 And I have other sheep that are not of this fold. I must bring them also, and they will listen to my voice. So there will be one flock, one shepherd. 17 For this reason the Father loves me, because I lay down my life that I may take it up again. 18 No one takes it from me, but I lay it down of my own accord. I have authority to lay it down, and I have authority to take it up again. This charge I have received from my Father."
19 There was again a division among the Jews because of these words. 20 Many of them said, "He has a demon, and is insane; why listen to him?" 21 Others said, "These are not the words of one who is oppressed by a demon. Can a demon open the eyes of the blind?"