Readings to prepare for July 16 Service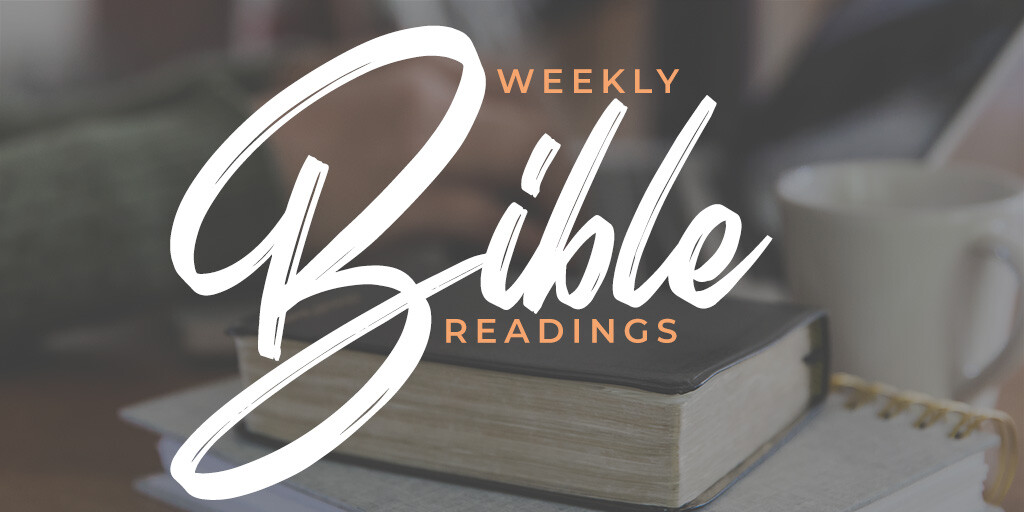 Old Testament Reading: Isaiah 55:10-13
"For as the rain and the snow come down from heaven and do not return there but water the earth, making it bring forth and sprout, giving seed to the sower and bread to the eater, 11 so shall my word be that goes out from my mouth; it shall not return to me empty, but it shall accomplish that which I purpose, and shall succeed in the thing for which I sent it.
12 "For you shall go out in joy and be led forth in peace; the mountains and the hills before you shall break forth into singing, and all the trees of the field shall clap their hands.
13 Instead of the thorn shall come up the cypress; instead of the brier shall come up the myrtle; and it shall make a name for the Lord, an everlasting sign that shall not be cut off."
Second Reading: Romans 8:12-17
Heirs with Christ
12 So then, brothers, we are debtors, not to the flesh, to live according to the flesh. 13 For if you live according to the flesh you will die, but if by the Spirit you put to death the deeds of the body, you will live. 14 For all who are led by the Spirit of God are sons of God. 15 For you did not receive the spirit of slavery to fall back into fear, but you have received the Spirit of adoption as sons, by whom we cry, "Abba! Father!" 16 The Spirit himself bears witness with our spirit that we are children of God, 17 and if children, then heirs—heirs of God and fellow heirs with Christ, provided we suffer with him in order that we may also be glorified with him.
Gospel Reading: John 18:1-11
Betrayal and Arrest of Jesus
18 When Jesus had spoken these words, he went out with his disciples across the brook Kidron, where there was a garden, which he and his disciples entered. 2 Now Judas, who betrayed him, also knew the place, for Jesus often met there with his disciples. 3 So Judas, having procured a band of soldiers and some officers from the chief priests and the Pharisees, went there with lanterns and torches and weapons. 4 Then Jesus, knowing all that would happen to him, came forward and said to them, "Whom do you seek?" 5 They answered him, "Jesus of Nazareth." Jesus said to them, "I am he." Judas, who betrayed him, was standing with them. 6 When Jesus said to them, "I am he," they drew back and fell to the ground. 7 So he asked them again, "Whom do you seek?" And they said, "Jesus of Nazareth." 8 Jesus answered, "I told you that I am he. So, if you seek me, let these men go." 9 This was to fulfill the word that he had spoken: "Of those whom you gave me I have lost not one." 10 Then Simon Peter, having a sword, drew it and struck the high priest's servant and cut off his right ear. (The servant's name was Malchus.) 11 So Jesus said to Peter, "Put your sword into its sheath; shall I not drink the cup that the Father has given me?"