Readings to prepare for Sept 10, 2023 Worship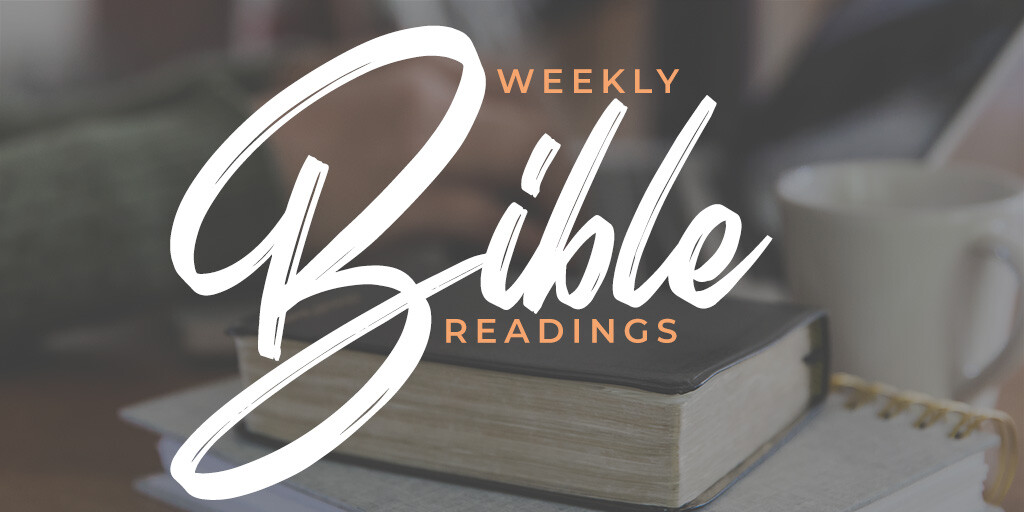 Old Testament Reading:
Psalm 78:52-55
52 Then he led out his people like sheep and guided them in the wilderness like a flock.
53 He led them in safety, so that they were not afraid, but the sea overwhelmed their enemies.
54 And he brought them to his holy land, to the mountain which his right hand had won.
55 He drove out nations before them; he apportioned them for a possession and settled the tribes of Israel in their tents.
Second Reading:
1 Peter 5:1-5
5 So I exhort the elders among you, as a fellow elder and a witness of the sufferings of Christ, as well as a partaker in the glory that is going to be revealed: 2 shepherd the flock of God that is among you, exercising oversight, not under compulsion, but willingly, as God would have you; not for shameful gain, but eagerly; 3 not domineering over those in your charge, but being examples to the flock. 4 And when the chief Shepherd appears, you will receive the unfading crown of glory. 5 Likewise, you who are younger, be subject to the elders. Clothe yourselves, all of you, with humility toward one another, for "God opposes the proud but gives grace to the humble."
Gospel Reading:
Matthew 16:13-20
Peter Confesses Jesus as the Christ
13 Now when Jesus came into the district of Caesarea Philippi, he asked his disciples, "Who do people say that the Son of Man is?" 14 And they said, "Some say John the Baptist, others say Elijah, and others Jeremiah or one of the prophets." 15 He said to them, "But who do you say that I am?" 16 Simon Peter replied, "You are the Christ, the Son of the living God." 17 And Jesus answered him, "Blessed are you, Simon Bar-Jonah! For flesh and blood has not revealed this to you, but my Father who is in heaven. 18 And I tell you, you are Peter, and on this rock I will build my church, and the gates of hell shall not prevail against it. 19 I will give you the keys of the kingdom of heaven, and whatever you bind on earth shall be bound in heaven, and whatever you loose on earth shall be loosed in heaven." 20 Then he strictly charged the disciples to tell no one that he was the Christ.